How to choose e-commerce order fulfillment service provider?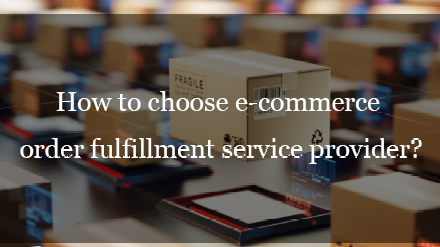 Explore top-tier order fulfillment services including Chinadivision, ShipBob, and more, to optimize your eCommerce operations and enhance customer satisfaction
Order fulfillment services are usually provided by third-party logistics companies or supply chain management companies, designed to help businesses efficiently manage and complete the entire fulfillment process of orders. This process includes every link from order generation to product delivery to end customers to ensure that orders can be delivered on time and accurately.
What are the contents of fulfilling the service?
Order processing: verify, process and enter the orders received from the client to ensure that the order information is accurate.
Inventory management: Monitor inventory levels to ensure there are enough products in stock to meet order requirements. This may involve the monitoring, replenishment and management of stocks.
Packaging and labeling: Properly package the product to ensure that the product is not damaged during transportation, and mark and affix shipping labels as required.
Picking and sorting: According to the order requirements, the corresponding products are picked from the inventory, and sorted and sorted to prepare for subsequent shipments.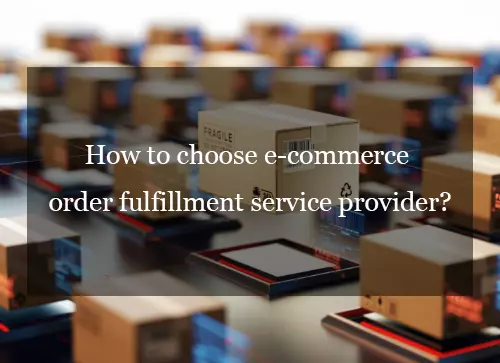 Distribution and transportation: choose the appropriate transportation method and logistics partner to ensure that the order is delivered to the destination on time.
Order tracking and management: Provide order tracking information, so that both customers and enterprises can understand the status and location of orders in real time.
Returns Processing: Manage the return and refund process to ensure customers can easily return products and receive refunds or exchanges if desired.
Order fulfillment services help businesses focus on their core business while outsourcing complex supply chain and logistics tasks to specialized service providers. This can help businesses reduce costs, increase efficiency, and provide a better customer experience. Be it traditional retail or e-commerce, order fulfillment services play a key role in meeting customer needs.
What can custom fulfillment services be used for?
Customized fulfillment services can be tailored to meet the specific needs of different businesses, helping them manage the order fulfillment process efficiently. These services are customized according to the company's requirements and product characteristics to best meet customer needs and optimize supply chain operations. Here are some of the things that custom fulfillment services can do:
1. Customized packaging and labeling
According to product type and brand requirements, customized fulfillment services can provide specific packaging and labeling to ensure that products are safe and undamaged during transportation, and can show the unique image of the company.
2. Special order processing
For special order requirements, such as gift wrapping, personalized customization, etc., customized fulfillment services can handle these requirements flexibly to ensure that each order can meet customer expectations.
3. Flexible inventory management
Customized fulfillment services can adjust inventory management strategies according to the needs of enterprises to ensure sufficient inventory supply while avoiding excessive inventory backlog.
4. Multi-Channel Fulfillment
For businesses operating on multiple sales channels (online, offline, wholesale, etc.), customized fulfillment services can coordinate orders across channels and ensure consistent fulfillment standards.
5. Customized reports and data analysis
Enterprises can obtain customized fulfillment data reports according to their own needs, from which they can understand the details and trends of order fulfillment in order to make better decisions.
6. Specific shipping and delivery requirements
For certain industries, such as fresh food or medical supplies, there may be specific shipping and delivery requirements, and customized fulfillment services can provide suitable solutions based on these needs.
7. Customer support and after-sales service
Customized fulfillment services can provide customer support, return processing and after-sales service to ensure customers have a satisfactory experience throughout the shopping and usage process.
Customized fulfillment services can provide a series of personalized solutions according to the specific situation and needs of the enterprise, thereby assisting the enterprise to achieve a more efficient, flexible and satisfying order fulfillment process.
Recommend 8 top order fulfillment companies
Chinadivision: Chinadivision is known for its expertise in international order fulfillment, especially for businesses dealing with cross-border shipping and eCommerce. They offer services to help you store, pick, pack, and ship products to customers worldwide.
ShipBob: ShipBob offering fast and efficient shipping from strategically located fulfillment centers.
ShipMonk: ShipMonk specializes in technology-driven fulfillment services, with a focus on streamlining inventory management and ensuring accurate and timely order fulfillment.
Red Stag Fulfillment: Red Stag Fulfillment offer specialized packaging and kitting solutions.
Rakuten Super Logistics: This company provides technology-focused order fulfillment services.
Deliverr: Deliverr specializes in fast and cost-effective eCommerce fulfillment, offering integrations with various online marketplaces to enhance customer experience.
Floship: Floship specializes in international eCommerce fulfillment, providing solutions for businesses dealing with cross-border shipping, customs compliance, and international orders.
ShipStation: ShipStation, while primarily a shipping software, also partners with fulfillment centers to offer integrated order fulfillment services.
Please remember that the suitability of these companies will depend on factors such as your product range, target audience, shipping requirements, and budget. Make sure to research each company further and directly contact them to get the most accurate and up-to-date information for your specific needs.